Selphyl®
SELPHYL® was developed to accelerate the regeneration of soft tissue, for improvements in peri-oral area, acne scars, skin depressions, tear troughs, crow's feet, neck rings, and décolleté
Studies demonstrate histological changes induced by the injection of Platelet-Rich Fibrin Matrix (PRFM) created by the patented SELPHYL® System:
New collagen deposition (collagenesis)2
New blood vessel development (angiogenesis)2
Fat cell (adipocyte) recruitment and deposition2
Not all PRP systems are created equally
Platelet-rich plasma (PRP) systems differ greatly between products or kits, showing variability and inconsistency in:2
Platelet concentration
Red blood cell contamination
White blood cell content
Method of platelet activation
Closed system minimizing the risk of contamination and potential operator error (e.g., incorrect amount of additives)
These differences can affect the timing of platelet growth factor release, the properties associated with healing, and the degree of resulting inflammation.2
Advancing Science with SELPHYL® System
SELPHYL® System with Platelet-Rich Fibrin Matrix (PRFM) is the next step forward in PRP technology. It precisely initiates the conversion of fibrinogen to fibrin with no organic components. It creates a gel-like matrix that retains platelets at the site of injection that allows them to release growth factors in a sustained way.
PRFM has been shown to capture up to 90% of platelets in a given sample of whole blood,2 while also removing virtually all of the red and white blood cells. In addition, in vitro studies of PRFM have shown sustained release of numerous growth factors.
How it Works
SELPHYL® separates a small amount of the patient's blood, resulting in growth factor-rich PRFM1

When injected, growth factors promote collagenesis and angiogenesis

The system has been optimized to allow for collected platelets to remain intact and viable1
Once the PRFM is injected, the patient will benefit from the gradual release of growth factors and replenished collagen2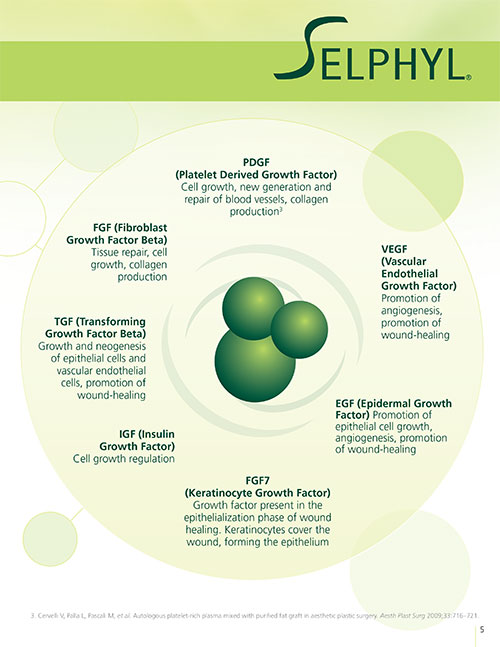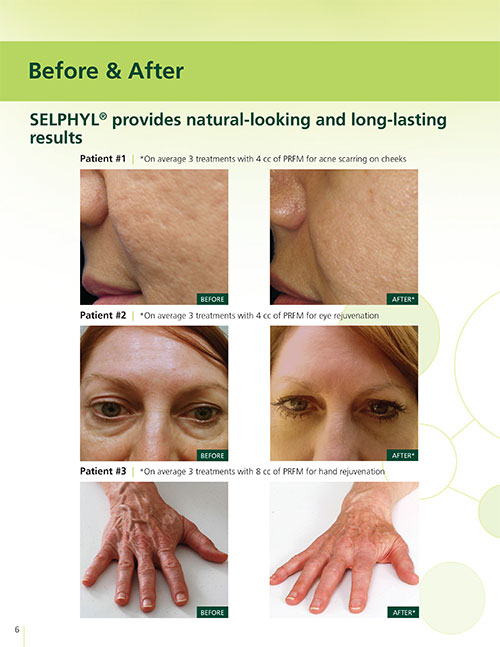 The Difference is Clear
Ultrapure PRFM – Minimal red blood cell (RBC*) and white blood cell (WBC) contamination.
SELPHYL® PRFM kits differ from all other PRP kits on these points: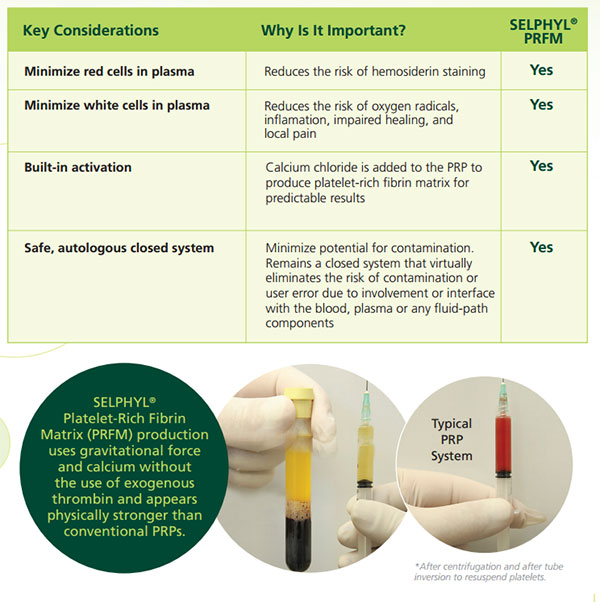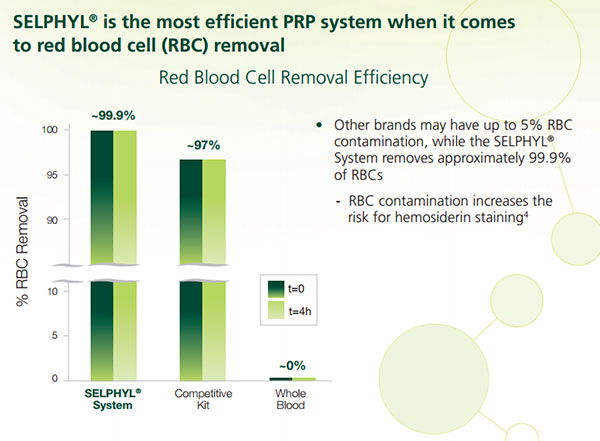 A safe, autologous closed system4
There have been no known side effects reported to date. However, some patients may experience some mild irritation, swelling, bruising, itching, discolouration, or tenderness at the injection sites. These are temporary conditions and typically resolve within two days.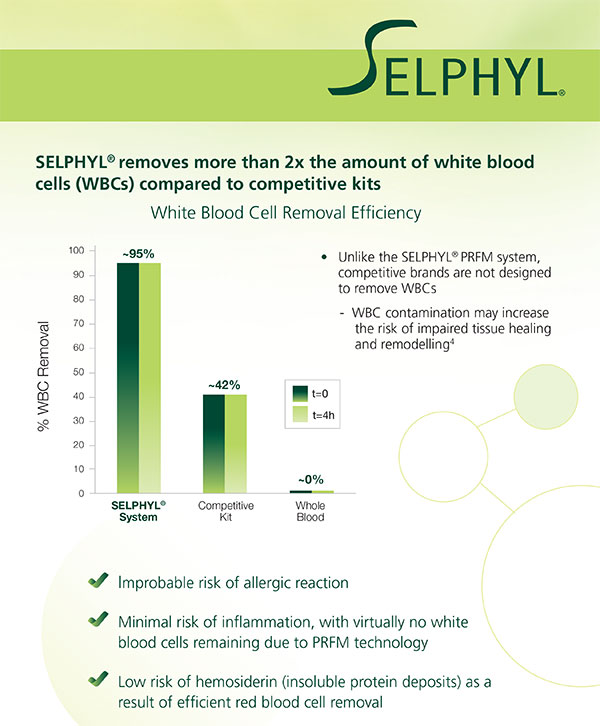 **Complimentary consultations available**
Meet Sharon. She is a Registered Nurse who has been working with Dr. Ward since 1999. During a complimentary consultation, Sharon will discuss your concerns and goals. Non-surgical products such as Botox, Juvederm Ultra, Ultra Plus, Voluma, Volbella, Selphyl are used to assist with facial rejuvenation. Common concerns for patients are wrinkles and folds, thin lips and or lip lines, or just a "tired looking face." During consultation Sharon educates the patients on the products- their benefits, risks, alternatives and costs. She loves her job, truly enjoys sharing the "magic" of these products with her new and many regular/loyal patients.
If you would like to meet with Sharon please call the office @ 604-582-2762.
Full bio located at http://www.drdavidward.com/meet-staff.htm.
1. Sclafani AP. Applications of platelet-rich fibrin matrix in facial plastic surgery. Facial Plastic Surg 2009; 25(4):270-6.
2. Sclafani AP and McCormick, SA. Induction of dermal collagenesis, angiogenesis, and adipogenesis in human skin by injection of platelet-rich fibrin matrix. Arch Facial Plast Surg 2011; published online at doi:10.1001/archfacial.2011.784.3. Cervelli V, Palla L, Pascali M, et al. Autologous platelet-rich plasma mixed with purified fat graft in aesthetic plastic surgery. Aesth Plast Surg 2009;33:716–721.
4. RegenTM THT tube performance testing (Report #2010-01 Rev 00)