Vancouver Rhinoplasty / Nose Surgery
Dr. David Ward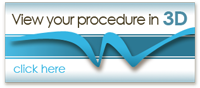 Dr. David Ward has considerable experience helping Vancouver rhinoplasty patients with their cosmetic needs.
Please view the rhinoplasty before and after photos to see before and after pictures of his Vancouver rhinoplasty and read the information below to learn more about this procedure.
What is Nose Reshaping (Rhinoplasty)?
If you are unhappy with the shape of your nose, you may want to consider nose reshaping. Candidates for nose reshaping desire a nose that is cosmetically more attractive or in better proportion to other facial features.
What is Involved?
The procedure is done as a day surgery in our Surgical Centre, most often using general anesthesia.
With rhinoplasty, work is done on the cartilage and bone that form the structure of your nose. In most cases the incisions will be placed inside your nose or perhaps a short incision across the columella that separates the nostrils.
What is the Healing Time?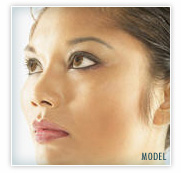 The patient goes home with an external splint in place. The splint is usually removed in 7 to 10 days time.
Initial discomfort is easily controlled with oral medication. Patients are feeling very well after the first 48 hours.
Bruising subsides in 7 to 10 days, slight swelling may last a few weeks or months.
Most patients take 2 to 3 weeks off work if they work with the public.
Contact us today at (604) 582-2762 to schedule your cosmetic enhancement consultation with Dr. David Ward.
Visit our plastic/cosmetic surgery office in Surrey, British Columbia (BC) near the Vancouver (Canada) area.

In addition to helping rhinoplasty patients, Vancouver plastic surgery specialist Dr. David Ward is also highly regarded for assisting Vancouver facelift, eyelid surgery (blepharoplasty) and necklift patients in addition to other individuals interested in plastic surgery.