Facelift Specialist in Vancouver
Dr. David K Ward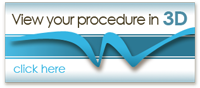 Vancouver plastic surgery specialist, Dr. David K. Ward, is one of the most sought after Vancouver facelift surgeons in the area. Please visit his facelift before and after gallery to view images of his face lift patients and continue reading to learn more about this procedure.
What is a Facelift (Rhytidectomy)?
If you have jowls, deep facial creases or wrinkles in the face and neck this procedure may be of interest to you. This procedure improves your appearance by enhancing your chin and neck contours. A face that has a tired look will appear more youthful and rested after a facelift.
What is Involved?
The procedure is done as a day surgery in our Surgery Centre. If combined with another procedure such as a brow lift the patient may stay overnight in the Surgery Centre or have a nurse care for them in the comfort of their home.
We also have bed and breakfast owners with nursing experience that cater to our patients by picking them up at our Surgery Centre and caring for them as needed.
The incision is hidden in the contour of the ear, then extends around the earlobe and back into the hairline. Following surgery the incisions can be easily concealed by your hair or with makeup.
What is the Healing Time?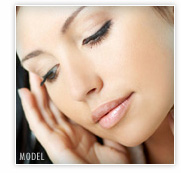 Discomfort is light and easily handled with oral medication.
The patient goes home with a head dressing which comes off the next day.
Most often there is a small drain which is removed in 12 to 24 hours.
Sutures are removed in 4 to 7 days.
Bruising and swelling may last 10-14 days, there may be some slight residual swelling for a few weeks.
The final result is evident in 4 to 6 weeks with continual improvement for several months.
Most people are back to normal activities in 3 weeks.
Contact us today at (604) 582-2762 to schedule your cosmetic enhancement consultation with Dr. David Ward.
Visit our plastic/cosmetic surgery office in Surrey, British Columbia (BC) near the Vancouver (Canada) area.