Tummy Tuck in Vancouver, BC
Posted on January 10, 2019 by Dr. Adrian Lee
What is a Tummy Tuck?
Tummy tuck, also known as abdominoplasty, is a cosmetic procedure performed to flatten and tone the abdominal area. Due to aging or significant weight loss, you may have excess fat and sagging skin around the stomach area. These conditions may persist despite proper diet and exercise, and can make the abdomen appear disproportionate with the rest of the body. A tummy tuck removes this excess drooping skin to leave you with a tighter, toned tummy.
Numerous patients in the Vancouver BC area have enjoyed the benefits of a tummy tuck performed by skilled plastic surgeon Dr. Adrian Lee at his leading-edge cosmetic facility.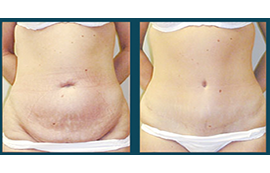 See the results of my real patients who have undergone abdominoplasty in the tummy tuck before and after gallery.
Is a Tummy Tuck Right for You?
If you have excess skin and fat folds on your abdomen caused by weight loss or pregnancy, a tummy tuck may be of interest to you. A tummy tuck will enhance your shape by making your stomach firmer and flatter. During your consultation with our office we can discuss with you at length what will be the best option for you.
Why Choose Dr. Adrian Lee for Your Tummy Tuck?
Dr Adrian Lee is one of the best plastic surgeons in Vancouver, BC. He has 19 years of experience providing tummy tuck surgery and other body contouring procedures for patients in Western Canada. Dr. Lee is board-certified plastic surgeon and a Fellow of the Royal College of Physicians and Surgeons of Canada. He is a renowned member of the Canadian Society of Plastic Surgeons and the Canadian Society of Aesthetic Plastic Surgery.
"I had an abdominoplasty done by Dr. Lee in January of 2017. From the very first consultation to the last follow up appointment, Dr. Lee and his staff were fantastic. They made sure I knew exactly what the procedure entailed and what to expect for the recovery…The surgery went perfectly and the results were amazing! Dr. Lee is clearly very good at his work and his enthusiasm shows. I would highly recommend him to anyone." – RateMDs.com, Tummy Tuck Patient
Best Candidates for Abdominoplasty
Good candidates for tummy tuck include women and men who: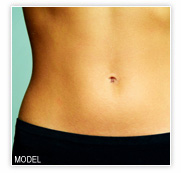 Have excess and lax skin in the abdomen.
Are in good physical health.
Are at a stable weight.
Do not smoke.
Have realistic goals for surgery.
In addition, women who are done having children may be good candidates for abdominoplasty.
Tummy Tuck Procedure
The procedure is performed as a day surgery in our Surgical Centre using a general anesthetic.
A standard abdominoplasty tightens all of the abdominal wall skin and muscles. An incision is made just above the pubic bone and varies in length depending on the goals of the tummy tuck patient. There are many variations to this procedure including a mini and extended abdominoplasty.
Full vs Mini Tummy Tuck
A mini abdominoplasty tightens the lower abdominal wall skin only below the belly button.
Extended abdominoplasty tightens the abdomen and the flanks (sides). It corrects the areas both below and above the belly button and tightens the muscles in the midline.
Abdominoplasty Recovery
Pain is managed with oral medication.
You will be encouraged to be up and moving but should arrange to have help at home for 2 or 3 days.
We have bed and breakfast owners with nursing experience available to assist our patients as required.
Outer dressings are removed after 48 hours. The incision remains taped for 10-14 days. A supportive abdominal binder will be provided and should be worn for approximately 3 weeks.
There will be a small drainage tube inserted during the surgery; this will be removed 5 -7 days postoperatively. Patients may shower regularly once this drain is removed.
No heavy lifting for approximately 4 to 6 weeks.
Light activity should be comfortable 10-20 days after surgery. We recommend you avoid engaging in sports for about 6 weeks.
Most of our tummy tuck Vancouver patients are back to work in 4 to 6 weeks.
Contact us today at (604) 582-2762 to schedule your cosmetic enhancement consultation with Dr. Adrian Lee at our plastic/cosmetic surgery office in Surrey, British Columbia (BC) near the Vancouver (Canada) area.