Neck Lift Vancouver Specialist
Dr. David Ward
David Ward, MD, is one of the leading plastic surgeons in Vancouver. He has extensive experience helping area neck lift patients with their cosmetic concerns. Please read the information below to learn more about the neck lift procedure.
What is a Neck Lift (Platysmaplasty)?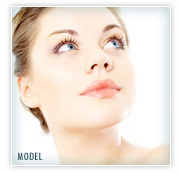 If you have localized deposits of fat and/or muscle laxity in the anterior part of the neck (under the chin) you may wish to consider a neck lift.
What is Involved?
The procedure is done as a day surgery using a general anaesthetic in our Surgical Centre.
The procedure typically entails an incision under the chin where the fat can be suctioned, the muscles tightened, and a small amount of skin may be removed.
Additional procedures such as a facelift or chin augmentation may enhance the results.
What is the Healing Time?
Discomfort is light and easily handled with oral medication.
Swelling and bruising disappear over 10 – 14 days.
Patients are back to work in 2 to 3 weeks.
Contact us today at (604) 582-2762 to schedule your cosmetic enhancement consultation with Dr. David Ward.
Visit our plastic/cosmetic surgery office in Surrey, British Columbia (BC) near the Vancouver (Canada) area.

In addition to helping Vancouver neck lift patients with their aesthetic needs, Dr. Ward also performs other facial procedures to help Vancouver 
facelift
and
eyelid surgery
patients.