Breast Augmentation in Vancouver
Adrian Lee, MD
Dr. Adrian Lee is a Vancouver breast augmentation specialist who is highly regarded for his skill and experience in helping women achieve fuller, more voluptuous bust lines. He offers his patients from Vancouver and across Canada a wide range of breast implants sizes and shapes, so that each patient can achieve the look they desire.
What is a Breast Augmentation?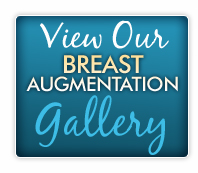 Breast augmentation is a cosmetic procedure that uses breast implants or fat grafting to enhance the size and shape of the breasts, providing patients with a better proportioned figure.
Breast asymmetry, where one breast does not perhaps develop to the same size as the other, can also be addressed with breast augmentation.
This is our most commonly done procedure. Dr. Lee has become known as the breast surgery specialist in the area, being called upon to do major breast reconstruction for women who have lost their breast to cancer. Breast reconstruction is of course much more involved than a simple breast augmentation, but it gives you some idea of Dr. Lee's skill and reputation.
Dr. Lee is now offering cohesive silicone gel breast implants.
In 1992, the US FDA decided that silicone gel-filled implants would not be generally available for cosmetic breast enlargement. Currently, all women in the USA undergoing breast augmentation receive saline-filled implants which consist of a silicone shell filled with sterile saltwater.
Recently, new cohesive silicone gel implants became available in Canada. Health Canada has determined that cohesive silicone gel implants are safe for use because the cohesive gel does not seep, run or shift. Silicone gel implants give a more natural appearance than saline implants: they feel and move like real breast tissue. Cohesive silicone gel implants do not normally ripple or fold as saline implants sometimes do. Silicone gel implants have been available in Europe for several years and have an excellent safety record. If you prefer to receive cohesive gel silicone implants rather than saline implants, please discuss this with Dr. Lee during your consultation.
What is Involved?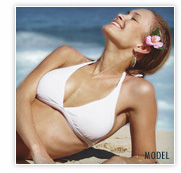 The procedure is done as a day surgery in our Surgical Centre using general anesthesia
Various sizes and types of implants are available. We have many before and after pictures in the office as well as the implants themselves. This along with Dr. Lee's many years of experience will help you make an informed decision. The type of implant will impact decisions on incision placement and position.
For saline implants a small incision is usually made along the edge of the coloured area of the nipple (periareolar incision). The saline implant is inserted under the breast muscle, under the breast tissue or a combination of the two. Dr. Lee will help you make an informed decision on the method that will give you the best possible result.
The implants are filled with saline (salt water solution) after they are inserted into the patient. This allows a very small incision to be made, which is easily hidden at the edge of the areola.
An additional procedure that may enhance your result is a breast lift or mastopexy.
Breast Augmentation Recovery
Discomfort is controlled with oral medication. Most patients do not need anything for pain 6 to 7 days after surgery.
You will go home wearing a bra that we provide. It will hold the breasts in a comfortable healing position. We request that you use this bra only for approximately 6 weeks.
Sutures are absorbable. Tapes on the incision are to be removed in 3 weeks.
Light activities can be resumed in 48 hours. Most patients take about 1 week off work.
No heavy lifting or aerobic activity for 6 weeks.
Why Choose Dr. Adrian Lee for My Breast Augmentation?
Dr. Lee is an experienced breast augmentation surgeon in Vancouver who is highly-regarded for his advanced cosmetic surgery techniques. Dr. Lee is also a well-respected member of the Canadian Society of Plastic Surgeons and the Royal College of Physicians and Surgeons of Canada. Take a look at Dr. Lee's medical profile for more information on the talented surgeon, or visit our breast augmentation before and after photo gallery to view results from his previous patients.
"Dr. [Adrian] Lee made me feel comfortable and confident with my decision for a breast augmentation. He offered professional advice but also allowed me to discover the size I was truly looking to achieve. The surgery was quick and easy and I always felt supported and taken care of. What a wonderful staff. I would recommend him to anyone and everyone. Thank you so much." – RateMDs patient, June 2018
Schedule a Consultation for Breast Implants in Vancouver
To learn more about breast augmentation or to schedule a consultation with Dr. Adrian Lee, contact our Surrey, B.C. office today by calling (604) 582-2762 or by emailing us today.

While specializing in helping Vancouver breast augmentation patients achieve their desired breast size, Dr. Adrian Lee also helps patient seeking a
breast lift in Vancouver
. His facility is state of the art for plastic surgery in Vancouver.