The Team of Dr. Adrian Lee
Vancouver Plastic Surgery
Meet Sharon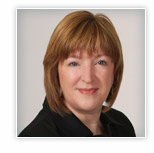 Sharon Vandecasteyen RN, CANS
-Certified Aesthetic Nurse Specialist
A Registered Nurse since 1978, Sharon has a diverse background in nursing that includes critical care, teaching, community nursing, plus cosmetic plastic surgery. While working in the local hospital Sharon was awarded the "Nursing Award of Excellence" for superior nursing care. Sharon specializes in the non-surgical methods of assisting patients in meeting their goals for facial improvements as well as the pre and postoperative care of patients that choose a surgical option.
During a complimentary consultation, Sharon will discuss your concerns and goals. Non-surgical products such as Botox, Juvederm (Voluma, Volift, Volbella, Ultra, Ultra Plus), Restylane and Selphyl are used to assist with facial rejuvenation. Common concerns for patients are wrinkles and folds, thin lips and or lip lines, or just a "tired looking face." During consultation Sharon educates the patients on the products – their benefits, risks, alternatives and costs. Many of Sharon's patients have gladly given their permission for Sharon to use their before and after photos to demonstrate a variety of treatment options and results. These before and after photos are available to be discussed in detail.
Sharon's calming manner and voice plus her use of all comfort measures makes treatment an enjoyable experience. She loves her job, truly enjoys sharing the "magic" of these products with her new and many regular /loyal patients.
As a Nurse registered with the College of Registered Nurses of British Columbia, Sharon keeps abreast of current information by attending educational conferences several times a year. She is certified as an Aesthetic Nurse Specialist through the American Society of Plastic Surgery Nurses.
Sharon grew up in Langley, is married with 2 sons. She now lives with her family in Surrey. Her spare time is spent with family. When possible they travel to Green Lake to their little cabin in the Cariboo.
If you would like to meet with Sharon please call the office @ 604-582-2762 or use our contact page. Feel free to come in and see what is available.
Meet Audra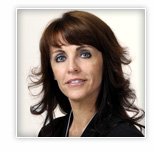 Audra Howe
Surgical Coordinator
Audra has an extensive and diverse background in retail management. In 2010, she returned to college to obtain a Medical Office Assistant diploma. Audra brings more than 27 years of customer service experience and is always happy to help you in any way she can. Audra and her three children moved here from Australia in 2001. She spends all her spare time with her children, husband, dog and cats.
---
Dr. Adrian Lee and his plastic surgery Vancouver team are dedicated to providing exemplary patient care in a safe, comfortable environment. In addition to assisting local facelift, tummy tuck and liposuction, they have also helped numerous Vancouver breast augmentation patients with their aesthetic needs.