Vancouver Brow Lift
Dr. Adrian Lee
As one of the most sought after Vancouver plastic surgeons available, Dr. Adrian Lee's experience and expertise has helped him provide safe, natural-looking results for his patients. To see how he has helped his Vancouver browlift patients, please visit the browlift gallery page to view before and after pictures.
What is a Brow or Forehead Lift?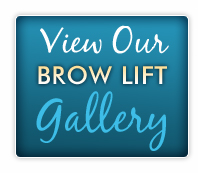 If you have overhanging or sagging skin in the upper eyelids or lines across your forehead, a browlift may be of interest to you. In the past surgeons often chose to automatically perform an eye lid surgery (blepharoplasty) to correct sagging of the upper eyelid.
More often today, a browlift is used to create a more youthful appearance to the forehead and upper eyelids. Younger adults who have a naturally low brow or who already have deep frown lines due to stress or muscle over activity may also benefit from a brow lift.
What is Involved?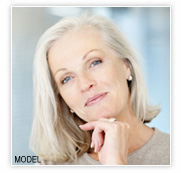 The procedure is done as a day surgery using a general anesthetic. The surgery takes place in our Surgical Centre.
The surgery is usually done using an endoscope (a small specialized instrument using a fiber optic source).
The forehead skin is lifted and repositioned. The muscles that cause frown lines are weakened.
Additional procedures such as an eyelid tuck and / or a facelift may enhance the results.
What is the Healing Time?
Discomfort is easily handled with oral medication.
Sutures or staples are removed within 10 days.
Most swelling and bruising is gone in 7 to 10 days. There may be some slight residual swelling for a few weeks.
Patients are back to work in 2 to 3 weeks.
Contact us today at (604) 582-2762 to schedule your cosmetic enhancement consultation with Dr. Adrian Lee.
Visit our plastic/cosmetic surgery office in Surrey, British Columbia (BC) near the Vancouver (Canada) area.

Adrian Lee, MD, takes pride in helping patients with their cosmetic needs. His significant skill and experience allow him to perform a variety of facial rejuvenation techniques to help
Vancouver face lift
, neck lift,
rhinoplasty
and
blepharoplasty
patients.