Men's Neck Lift – Vancouver
Dr. Adrian Lee
As an experienced plastic surgeon in Vancouver, Dr. Adrian Lee has helped many male neck lift patients deal with localized fat and/or muscle looseness underneath the chin. Please read the information below to learn more about this procedure.
An Overview of the Male Neck Lift Procedure
This outpatient procedure is typically performed under general anesthetic. Generally an incision is made underneath the chin so excess fat can be suctioned out and certain muscles tightened. In some cases a small amount of skin may be removed.
What is the Recovery Time?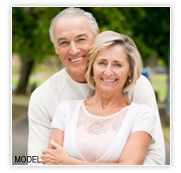 Most male neck lift patients are able to control any pain or discomfort with oral medication. Typically any associated swelling and bruising disappear within 10 to 14 days, and patients can return to work in two to three weeks.
Contact us today at (604) 582-2762 to schedule your cosmetic enhancement consultation with Dr. Adrian Lee.
Visit our plastic / cosmetic surgery office in Surrey, British Columbia, BC, near Vancouver.