Credentials of Plastic Surgeon
Dr. David Ward
Dr. David Ward is certified in the specialty of Plastic Surgery by the Royal College of Physicians and Surgeons of Canada. He is Co-founder of Valley Surgery Centre, and served as the centre's Medical Director for 17 years.
After pre-medical education at McGill and Queen's Universities, Dr. Ward attended Medical School at the University of Toronto.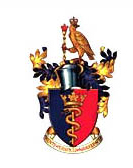 Dr. Ward received his M.D. in 1980. He went on to complete his residency in Plastic Surgery at the University of Toronto, followed by a Fellowship in Reconstructive Microsurgery.
Dr. Ward joined the medical staff at the Hamilton Civic Hospitals in 1989, where he was appointed Assistant Clinical Professor in Plastic Surgery at McMaster University. While achieving an outstanding local reputation, Dr. Ward's west coast family roots drew him towards the Vancouver area
Dr. Ward is a member of these professional societies:
The Canadian Society of Plastic Surgeons.
The Canadian Society for Aesthetic Plastic Surgery.
The American Society of Plastic Surgeons
American Society for Aesthetic Plastic Surgery
Contact us today at (604) 582-2762 to schedule your cosmetic enhancement consultation with Dr. David Ward.
Visit our plastic/cosmetic surgery office in Surrey, British Columbia (BC) near the Vancouver (Canada) area.