Vancouver Men's Browlift
Dr. Adrian Lee
Adrian Lee, MD, is one of the most prominent Vancouver plastic surgeons. His extensive skill and experience has helped him rejuvenate facial appearances with male browlifts. Please read this page to learn more about this procedure.
While a browlift is more generally known as a procedure for women, more men are undergoing this treatment to help reverse certain signs of aging such as wrinkles.
A male browlift has been shown to help patients also reduce sagging skin underneath the eyes. In the past most surgeons would recommend a blepharoplasty, also known as eyelid surgery to correct this problem. But with the more advanced surgical techniques available, a browlift is an additional option to correct this problem.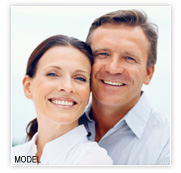 An Overview of the Male Browlift Procedure
A browlift for men is performed under general anesthetic and is typically done with a small fiber optic-sourced instrument called an endoscope. Dr. Lee will lift and reposition the forehead skin so that the muscles causing any wrinkles are weakened. Other procedures such as a male facelift can enhance a patient's results.
What is the Recovery Time?
Most men's browlift patients typically only require oral medication to deal with any pain or discomfort. Dr. Lee will usually remove any sutures or staples within 10 days, which is generally when a majority of the swelling and bruising is gone. Patients can usually return to work within two to three weeks.
Contact us today at (604) 582-2762 to schedule your cosmetic enhancement with Dr. Adrian Lee.
Visit our plastic / cosmetic surgery office in Surry, British Columbia near Vancouver.