Restylane – Vancouver
Dr. Adrian Lee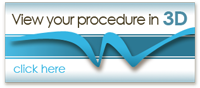 As a cosmetic surgeon in Vancouver, Dr. Adrian Lee offers patients a variety of non-surgical treatments. One of the more popular is Restylane. Please visit this page to learn more about this procedure and how it has helped to reduce or eliminate wrinkles for his Vancouver Restylane patients.
What is Restylane®?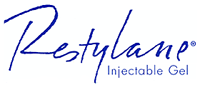 Smoothing wrinkles and folds, or giving your mouth a fuller, more sensuous form requires no foreign element. The Restylane® / Juvederm products give shape with the bodys own natural material called hyaluronic acid. In the skin it creates volume, resulting in a healthy and vital appearance.
Restylane® comes in three molecule sizes, Restylane Fine Lines®, Restylane® and Perlane®. These can be used in a custom plan to meet your cosmetic goals.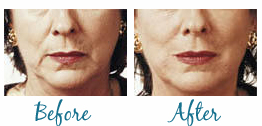 What is Involved?
These products are administered by Dr. Lee or Sharon Vandecasteyen (Registered Nurse). It is an office procedure taking 30 to 45 minutes, depending on your plan. Restylane® can be used to smooth wrinkles as well as add volume to your lips. A popular treatment is slight edging to the vermilion border (the red/white border ) of the upper and lower lip. This can prevent lipstick bleeding away from the lip line.
A complimentary consultation is available with Sharon Vandecasteyen, our Registered Nurse. If requested, a treatment and consultation can be accomplished in the same visit. No skin test is required.
The product is injected under the skin using a local anesthetic. The results are seen immediately.
What is the Healing Time?
Lips do swell when we work with them. Swelling can last a few days. Bruising is also a possibility.
Restylane® / Juvederm is a temporary product lasting six to nine months. Some patients feel they see the results for a much longer period of time.

If you would like to meet with Sharon, please call the office at 604-582-2762.
Full bio located here.
Visit our plastic/cosmetic surgery office in Surrey, British Columbia (BC) near the Vancouver (Canada) area.

As a Vancouver Restylane specialist, Dr. Adrian Lee is dedicated to helping his patients achieve a more youthful, rejuvenated appearance. He also offers other treatments such as
scar revision
,
Juvederm
,
Botox
,
fat grafting
,
Obagi
skin care and
Jane Iredale makeup
. Individuals who want to obtain thicker, darker and naturally beautiful eyelashes should contact Dr. Lee to obtain a
Latisse
prescription.