Latisse Eyelash Enhancement in Vancouver
Dr. Adrian Lee
A premier Vancouver cosmetic surgeon, Dr. Adrian Lee is excited to announce that he now offers Latisse to all of his patients seeking to accentuate the natural beauty of their eyes. Please read the paragraphs below to learn more about Latisse, a topical, eyelash enhancing treatment.
What is Latisse Eyelash Enhancing Formula?
Latisse is the first and only approved prescription treatment for inadequate eyelashes. When used as recommended by Dr. Lee, Latisse promotes the growth of completely natural, longer, thicker and darker eyelashes.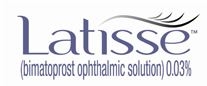 How Dos Latisse Work?
Latisse is an eyelash growth formula with an active ingredient known as bimatoprost. This essential ingredient, originally used to treat glaucoma patients, in combination with other substances affects the eyelash growth cycle in two ways:
Latisse increases the length of the eyelash growing phase
Latisse increases the number of hairs during the growing phase
The Latisse Treatment?
Latisse is a topical, take-home, prescription medication that is generally applied along the base of the upper eyelashes once daily or as instructed by Dr. Lee.  The Latisse treatment time is 16 weeks long, and patients start to notice the results within the first 4 to 6 weeks with continuous and gradual improvements. When discontinued, lashes gradually return to their previous appearance.
Latisse Results
Latisse was specifically developed to treat hypotrichosis, a medical term for inadequate eyelashes. Individuals who use Latisse for at least 16 weeks are able to obtain longer, thicker eyelashes that are naturally darker. Latisse is associated with rare side effects that should be discussed with Dr. Lee in detail.
How Do I Obtain Latisse?
Latisse can only be prescribed by a medical professional.
If you wish to learn more about Latisse or find out if you are a candidate and start experiencing the rewarding results of Latisse, please contact Dr. Adrian Lee's office at (604) 582-2762 to schedule your one-on-one cosmetic enhancement consultation appointment.
Visit our plastic/cosmetic surgery office in Surrey, British Columbia (BC) near the Vancouver (Canada) area.

Dr. Adrian Lee is a leading Vancouver plastic surgeon who offers a range of non-surgical cosmetic enhancements, including laser skin resurfacing and non-surgical options such as Juvéderm, Restylane, Botox and Selphyl. Vancouver cosmetic patients often visit Dr. Lee's office to obtain
Jane Iredale mineral makeup
and Kelo-cote topical medicine for new and existing scars.