Juvederm – Vancouver Specialist
Adrian Lee, MD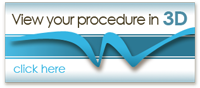 Vancouver cosmetic surgery patients have been visiting Dr. Adrian Lee to help combat the signs of aging and skin damage done by prolonged exposure to the sun. The popular non-surgical treatment Juvederm is one of Dr. Lee's most popular procedures. Please read the information below to learn more about how this treatment has helped many Vancouver Juvederm patients.
Why do you use Juvederm?
There are a variety of factors that can cause wrinkles, sagging skin and loss of volume in the facial area. Exposure to UV rays break down the body's natural collagen, which leads to sagging skin and ultimately wrinkles. Other factors that can contribute to visible signs of aging include cigarette smoke, pollution and a genetic predisposition. Juvederm can add or restore volume in areas like the cheeks, lips, smile lines and jawline. Juvederm has a variety of unique products such as Juvederm Ultra, Juvederm Ultra Plus, Juvederm Voluma and Juvederm Volbella to treat these areas of the face.
What is Juvederm?

Juvederm is a soft, replenishing injectable gel that is composed of hyaluronic acid. This acid is a naturally occurring sugar in the body and helps maximize the skin to help fill out wrinkles and thinning skin. One of Juvederm's most favorable qualities is the timely effectiveness of the material. Results are instantaneous and last for a considerable amount of time before a patient would need to be retreated. Another plus is Juvederm has been shown in studies to actually stimulate the creation of collagen, one of your body's most effective anti-aging components.
Most Juvederm treatments take 15 to 30 minutes, and due to the non-invasive nature of the treatment, patients are typically able to immediately return to their normal lives.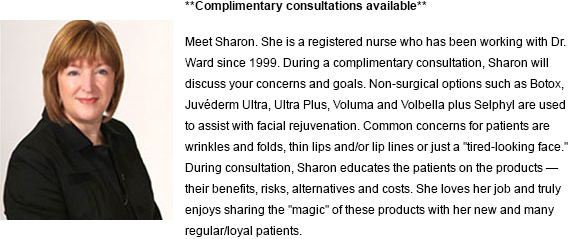 If you would like to meet with Sharon for your free consultation, please call the office at 604-582-2762.
Full bio located here.
Visit our plastic / cosmetic surgery office in Surrey, British Columbia, BC, near Vancouver.
Juvederm Volbella information (pdf)  |  Juvederm Voluma information (pdf)

In addition to helping patients seeking Juvederm in Vancouver, Dr. Lee also offers a variety of other non-surgical cosmetic treatments, including
Botox
,
Restylane
,
Obagi
skin care,
Latisse
eyelash treatment and
Jane Iredale makeup
. He is also a gifted Vancouver laser skin resurfacing surgeon and performs this treatment with the latest, most advanced fractional CO2RE laser system.