Jane Iredale Mineral Makeup – Vancouver
Dr. Adrian Lee
Dr. Adrian Lee is one of the few cosmetic surgeons in Vancouver to offer Jane Iredale's Mineral Makeup, known as the Skin Care Makeup. This line of cosmetics differs from other makeups since it is composed of minerals and not fillers or binders such as talc or mineral oil. Please read the paragraphs below to learn more about Jane Iredale's Skin Care Makeup.
Jane Iredale is a former star of the stage and screen and after years of heavy makeup use, she became determined to create a line of makeup unlike any other brand available. She desired to create a makeup that did not rob the skin of its moisture and elasticity, but actually contributed to the skin's healthy and natural-looking glow.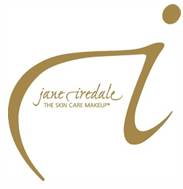 This line of makeup is composed of microionized minerals that possess a number of benefits for the consumer.
Will not clog pores like other makeups
Reduced risk of allergic reaction
Offers UVA and UVB protection up to SPF 20
Helps to calm and soothe irritated skin
Complete coverage for skin conditions like acne, rosacea and redness following treatments like chemical peels and laser resurfacing.
Dr. Lee encourages his Vancouver and Surrey patients to learn more about Jane Iredale's Skin Care Makeup. Pleases contact his office at (604) 582-2762 to learn more about this product line and to schedule a cosmetic consultation.

Besides offering Jane Iredale's Mineral Makeup, Dr. Lee also provides his Vancouver and Surrey cosmetic patients with a variety of facial rejuvenation procedures and products, including
Restylane
,
Juvederm
,
Botox
,
Obagi skin care
and
fat grafting
. He is also happy to prescribe
Latisse
to patients who wish to achieve completely natural and better-looking eyelashes.