Vancouver Facial Implants Specialist
Dr. Adrian Lee
Dr. Adrian Lee is an experienced Vancouver cosmetic surgeon who takes pride in helping his patients achieve their desired facial contour with a variety of facial implants. To learn more about these procedures, please read the information below.
What are Surgical and Non Surgical Facial Implants?
If you would like to see changes in your chin, cheek, jaw line or lips a facial implant may be of interest to you. Facial implants can create remarkable changes by adding balance and definition to underdeveloped features.
What is Involved?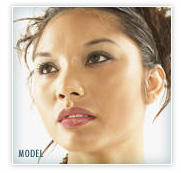 These procedures are done as a day surgery in our Surgical Centre. Anesthetics used may either be a local with sedation or a general anesthetic.
Manufactured from a variety of materials including injectable products, facial implants are available to augment the chin, cheek, and/or jaw line. Placement of the incisions will be discussed at the time of consultation. Incisions are small and often placed inside the mouth.
What is the Healing Time?
There are usually no dressings.
Sutures are usually absorbable.
Discomfort is mild to moderate and controlled easily with oral medication.
Bruising and swelling subsides in 7 to 10 days, slight swelling may last a few weeks.
Most patients are back to work in 1 to 2 weeks.
Contact us today at (604) 582-2762 to schedule your cosmetic enhancement consultation with Dr. Adrian Lee.
Visit our plastic/cosmetic surgery office in Surrey, British Columbia (BC) near the Vancouver (Canada) area.

Dr. Lee performs other facial rejuvenation procedures. He has helped many Vancouver otoplasty, necklift, and face lift patients with their aesthetic needs.