Traveling to Vancouver for Plastic Surgery
Dr. Adrian Lee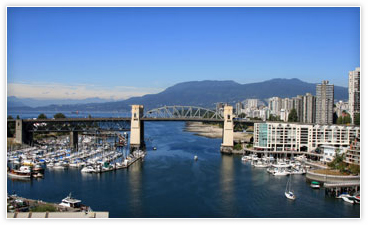 We open the opportunity to take care of out-of-town Canadian patients. We understand that it indeed requires detailed planning. We would like to help you book your accommodations, ground transportation and give you travel tips to make it easier. For particular surgical procedures two visits will be required – One for consultation, the second for the pre-operative appointment, surgery and post-operative care. Depending on the procedure, Vancouver plastic surgeon Dr. Lee will determine how long you will need to stay in town. To start this process please contact us either by email or by phone at (604) 582-2762. Once we determine that you are an appropriate candidate for surgery with us, we can then start taking care of the travel details.
Thinking of Traveling to Vancouver for Plastic Surgery?
We have three hotels close to our office and surgery centre that we feel have fantastic staff and services to accommodate you while you stay in town. Please call us for details as we can get you a special rate. If you would like to make your own reservations or simply take a look at these hotels websites, the links are below for your convenience.
Centrally located
88 comfortable suites with private bedrooms and king size beds
Full kitchen facilities
In-suite washer / dryer units
In-suite fireplace
High speed Internet access available
Business Centre
Moxie's Classic Grill with room service
24 hour concierge services
Complimentary freshly brewed coffee
Complimentary newspaper
Secured, gated, underground parking
Holiday Inn Express Hotel & Suites
85 Guest Rooms
2 Suites
Executive Suites
Breakfast Included
Health & Fitness Center (On-Site)
Spa Facilities
Indoor heated pool, whirlpool, Sauna
On-site Guest Self-Laundry Facilities (washer/dryer)
Dry Cleaning Pickup/Laundry
Same Day Dry Cleaning
Gift Shop
Business Center
Concierge Services
Safety Deposit Box available at Front Desk
World News – Global Newspaper Service
A/C Public Areas
Free Parking
Business Center/Services
Car Rental Service
24-Hour Concierge Service
Fitness Facility
Express Check-Out
Laundry Service
Babysitting Service
Valet Service and Pay Self Parking Facilities
Golf Courses Nearby
In-Room Massage Treatments
Wake-up Service Available
24-Hour Room Service
Gift Shop
Whirlpool/Hot Tub
Wheelchair Access
Shopping Available
100% Non-Smoking Rooms and Facilities
Heated Outdoor Pool
Luggage Storage
Covered Parking Facilities
Club Level Lounge
For ground transportation contact us for information on the best routes as well as what it will cost for limo/sedan services, taxi, patient transfer services or public transportation services.
Walk-Out Service
There is no need to make sedan or limousine reservations in advance. For walk-out service at the Vancouver Airport Authority (YVR), all you have to do is exit the terminal from the domestic or international arrivals level and look for LimoJet Gold sedans and limousines.
As the official limousine service at Vancouver Airport Authority (YVR), LimoJet Gold's sedans and limousines are parked curbside 24 hours a day, 365 days a year. Just look for their stand when you exit the terminal on both domestic and international arrivals levels. Their sedans and limousines are identified by the gold letter "L" in the rear window. There is also a "Limousine for Hire" sign on site beside their limousines and sedans.
Walk out, get in, and go! LimoJet Gold Limousine Services does not charge extra fees for parking at the Vancouver Airport Authority (YVR), for cancellations, or for flight delays.
Terminal maps for Vancouver International Airport:  International | Domestic
If you would like information on the city of Surrey for attractions, entertainment and more please check out:
Surrey Tourism
If you would like information of the city of Vancouver for attractions, entertainment and more please check out:
Vancouver Tourism