Valley Surgery Centre
Vancouver Plastic Surgery Facility
As you consider outpatient surgery, one of the most important decisions you will make is the choice of a surgery center.
Valley Surgery Centre is a 4,000 square foot outpatient surgical facility located in the Surrey Board of Trade building at 14439 104th Avenue in Surrey, British Columbia.
Valley Surgery Centre is fully accredited by the B.C. College of Physicians and Surgeons, as a Class 1 facility.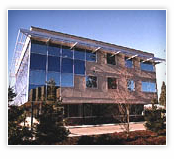 This Vancouver cosmetic surgery facility has two fully equipped operating rooms and full general anesthesia capability. It is owned and operated by a group of certified surgeons and anesthesiologists.
Valley Surgery Centre is staffed by Registered nurses, fully qualified in operating room and recovery room technique. All of the monitoring and resuscitation equipment that one would find in a hospital is available in our Centre.
Our staff is dedicated to making your visit to the Centre a relaxing, private and extremely safe experience.
The experience of the medical staff, the interior design and location, the selection of equipment and the entire medical and surgical processes are constantly updated in order to optimize each patient's surgical experience, safety, comfort and well being.
Contact us today at (604) 582-2762 to schedule your cosmetic enhancement consultation with Dr. Adrian Lee.
Visit our plastic/cosmetic surgery office in Surrey, British Columbia (BC) near the Vancouver (Canada) area.